Data Visualization and SAR Analyzer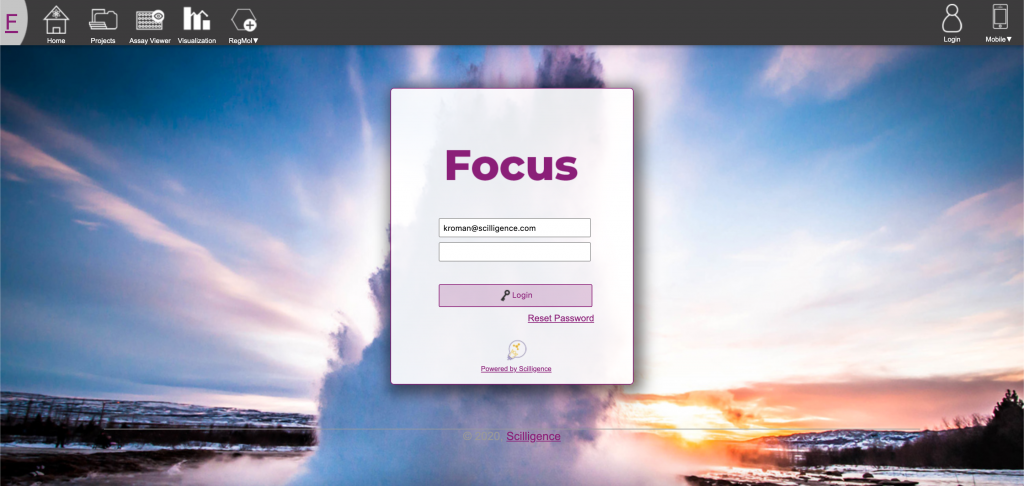 Focus is our web-based data visualization tool designed to help filter and analyze complex sets of chemistry and biology data. Focus integrates with RegMol data sets, and it can import data from external sources. Our SAR analyzer feature allows for easy R-Group decomposition, and our visualization tools help users sort and filter data with a variety of charting types.
Overview
Import data sets directly from RegMol (Scilligence's compound registration system) or from external databases
Filter, sort, and visualize complex data sets
Conduct matched molecular pair analysis (coming soon)
Seamless SAR analysis with R-group decomposition
Share visualizations with your team for drug discovery collaboration
Features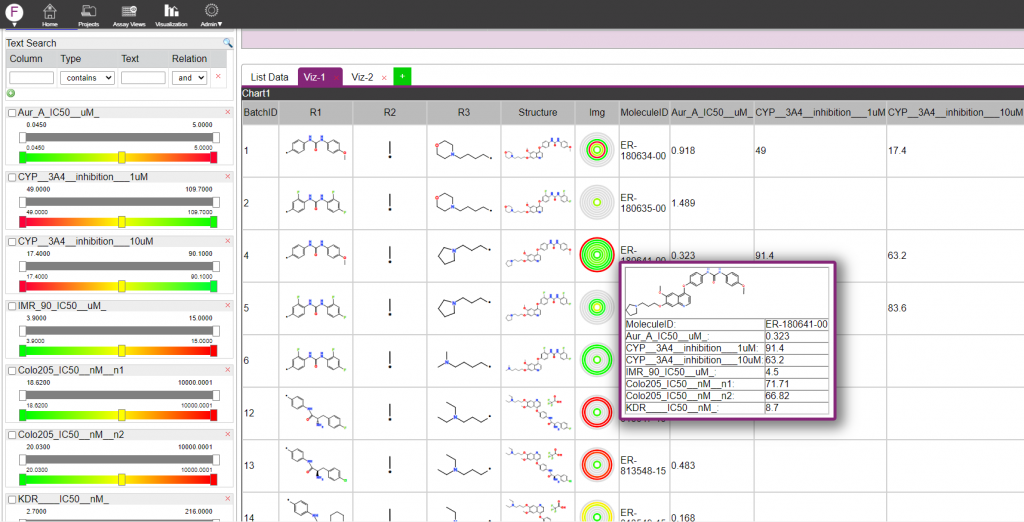 Web-based data analytics and visualization
Integration with RegMol
SAR Analyzer tool
Import data from SD files
Data visualization through a variety of chart types
Define user roles for project level accounts
Create custom visualizations for individual or team use
Benefits
Users can easily visualize a variety of data sets
Integration with Scilligence's registration and bioassay database.
Multiple charting options.
Deployment Options and Migration
Focus can be deployed on-premise or on the cloud. Our team has experience migrating data from all major solution providers. Multiple cloud options and central data center options are available. It is easy to switch from cloud deployment to on-premise and vice-versa.
Security Features
Each installation and deployment is a separate instance
Secure and encrypted web link via https channel
2 factor authentication
Strong passwords enforced
IP address can be restricted
Added VPN security for on-premise deployment