A Javascript Framework for Cheminformatics and Bioinformatics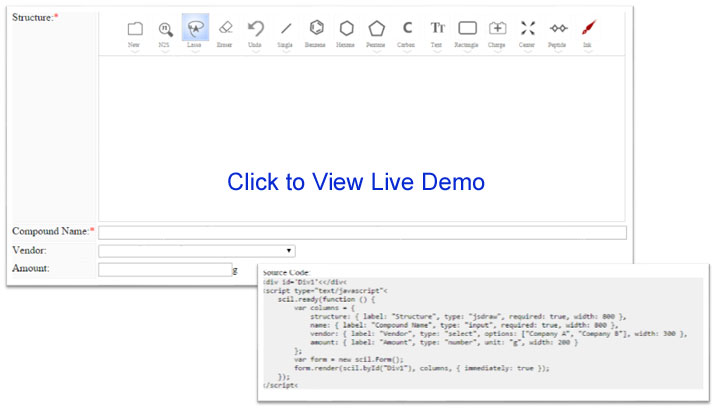 JSDraw™ – Chemical/Biological Editor/Viewer
JSDraw.Table – Table/Grid/Spreadsheet

– Display & draw chemical/biological structures
– Molecules, reactions, Markush structures, biological sequences & polymers
– Molfile, Rxnfile, Rgfile, SMILES, SMARTS
– Open/Save ChemDraw, Marvin, ISIS/Draw files
using JSDraw Web Services
– Paste to Word, ChemDraw, ISIS/Draw, SciFinder, etc.
– Plug-in to third-party

– Chemistry spreadsheet
– Filtering, highlighting and sorting
– Substructure & full structure search
– SDF & Xml files
– Open/Save CSV, Excel using JSDraw Server Services

JSDraw.Lite

JSDraw.Lite is minimized version of JSDraw.Pro, which is created for Pistoia HELM Web Editor. JSDraw.Lite can be used with Pistoia HELM Web Editor for free.