Scilligence Improves Cloud Application Support Workflow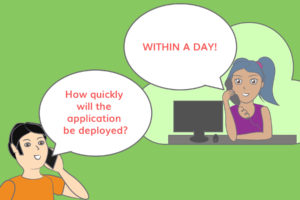 ---
Scilligence has recently rolled out App Manager, a cloud-based tool, to be used by our support team to improve the efficiency and promptness of managing various applications and their deployment.
App Manager makes it easier and faster to upgrade versions, apply patches, and change configuration settings, ensuring productive application management.
Along with increased productivity features, App Manager's automated process improves data security and safety, eliminating possible human errors.
Scilligence recently received ISO 9001:2015 and ISO 27001:2013 certification. App Manager is a part of our continuous improvements to our product quality and data security management.